Renderings, Before and Selections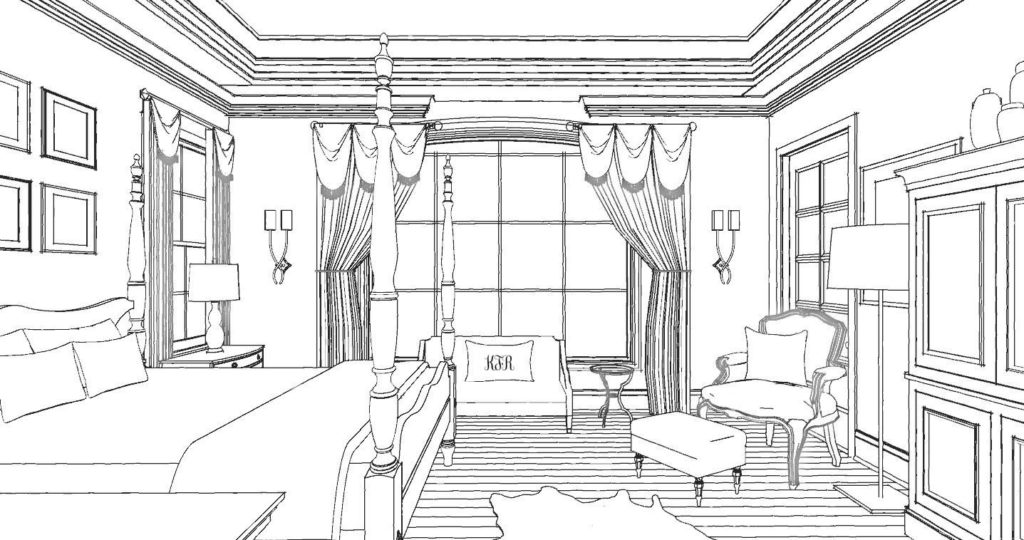 We are so close to finishing this beautiful French inspired master bedroom and we can't wait to share the final results with you. We simply had to give you a sneak peak!
Our before photos were taken right after we began begun deconstructing the room from its original design. They provide reference to what the space felt like before we began our re-design.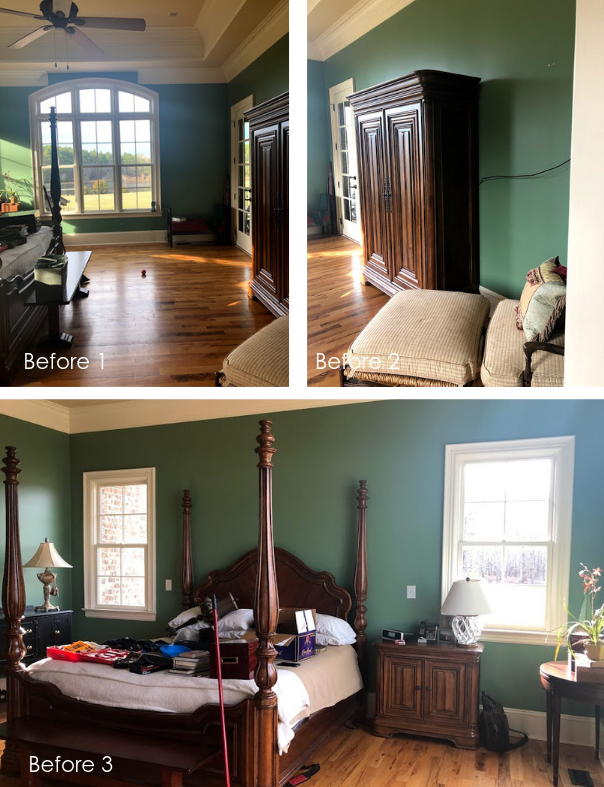 Providing design selections and constructing room renderings are one of the most important steps in the design process for both the designer and our clients. They allow us to set an expectation for the finished project and allow clients the opportunity to give input on the design and selections as a whole. After-all, our job is to provide them custom tailored design for a timeless space that they will love.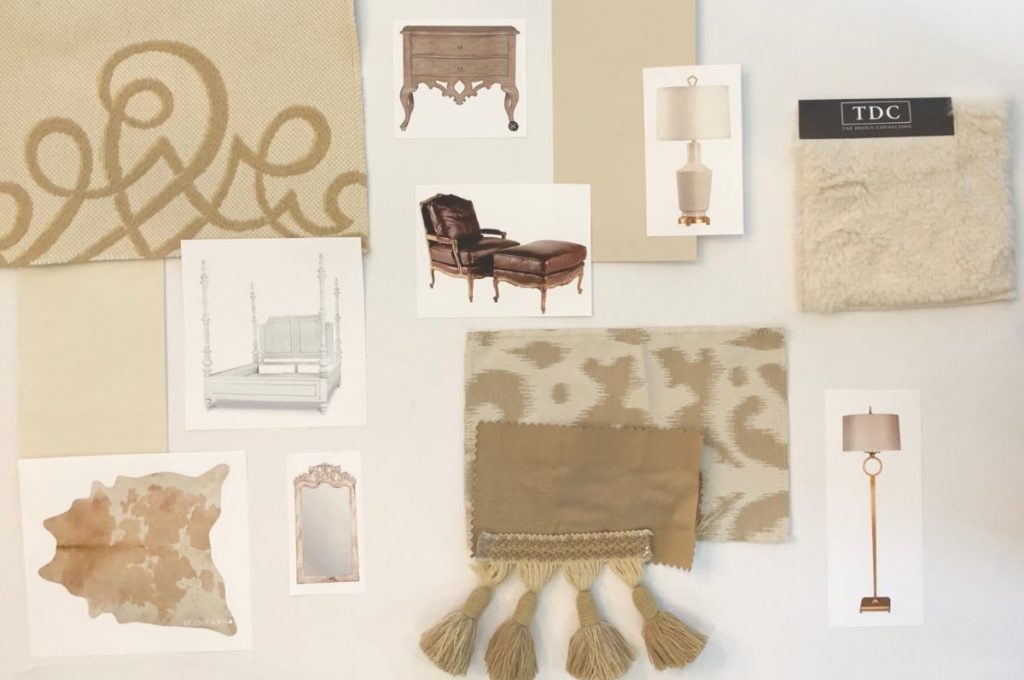 Our clients have been so much fun to work with. We look forward to sharing about them and the nearly finished master bedroom retreat with you SOON!