We had a wonderful time imagining and then creating the interior environment for the hugely popular new Wellson Station in Warner Robins.  Working to bring Stephen and Connie Rollyson's vision to reality, was a huge honor and a real treat for us.  We thought you might enjoy a little behind-the-scenes tour of what we did to prepare Wellston Station to be the community hub the Rollysons imagined.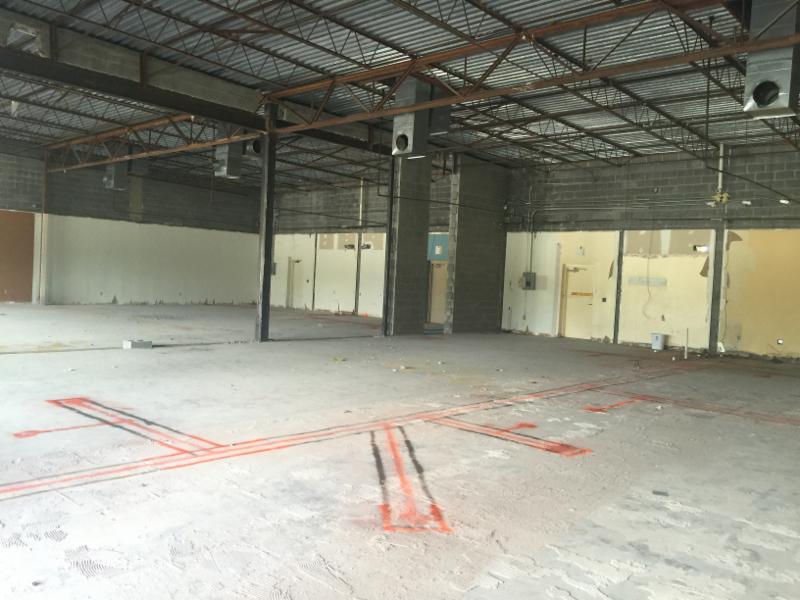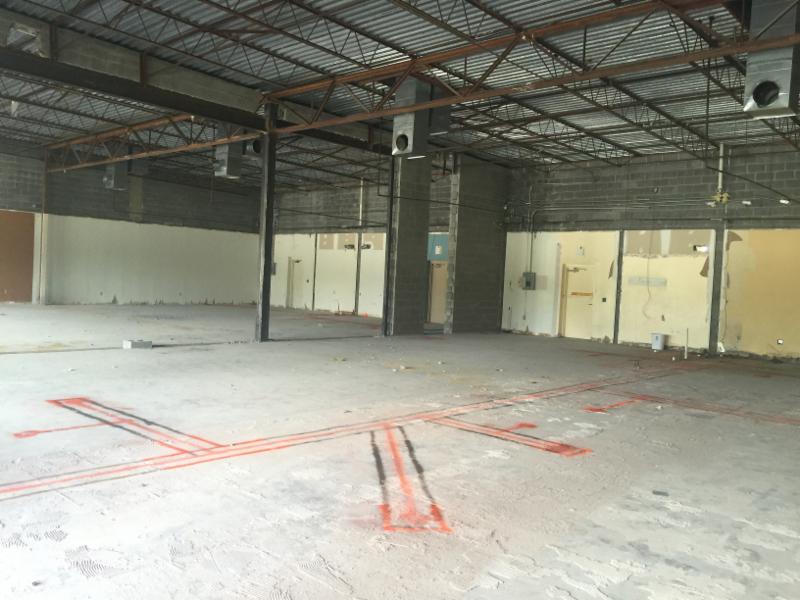 Talk about starting from scratch.   My team and I love to take an empty space, a true blank canvas, and create what it will look and feel like to those in the space, and how it functions just the way it needs to.  This was a tall order because Wellston Station is a live music venue, coffee shop and restaurant.  The vision was to make it a warm, inviting gathering space for the community, where established and rising musical acts could comfortably perform, where patrons would feel relaxed but also inspired, and where the Rollysons could create food and beverage magic. Exciting times!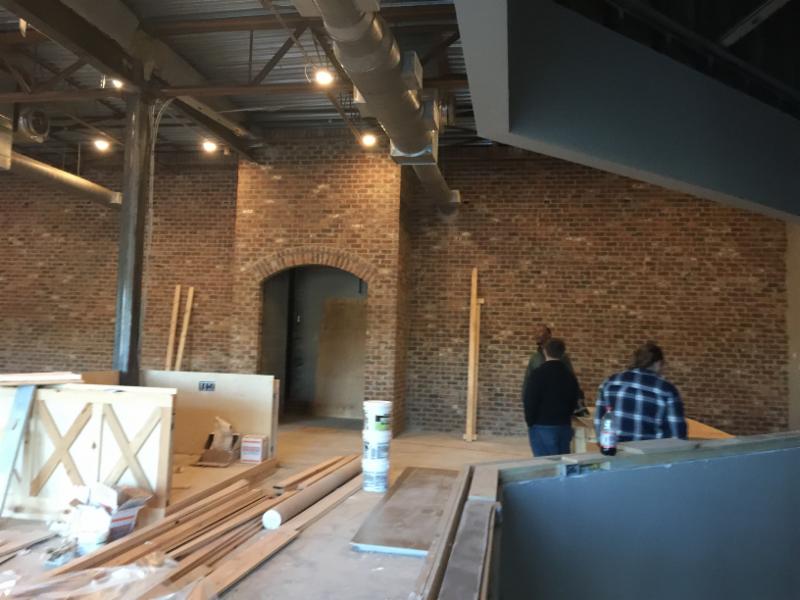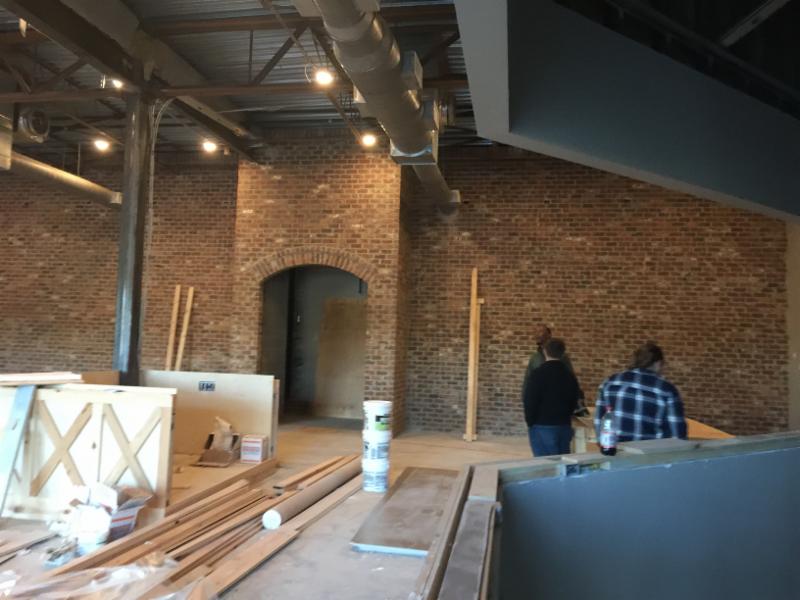 Layering in the textural warmth of brick and wood against a backdrop of industrial elements such as polished concrete and metal.
And warm thanks should go to two hard-working colleagues:  Architect Sidney Haynes,and Jon Bullington, our General Contractor.  We enjoyed collaborating on this stellar venue with you.
PREPARING FOR OPENING NIGHT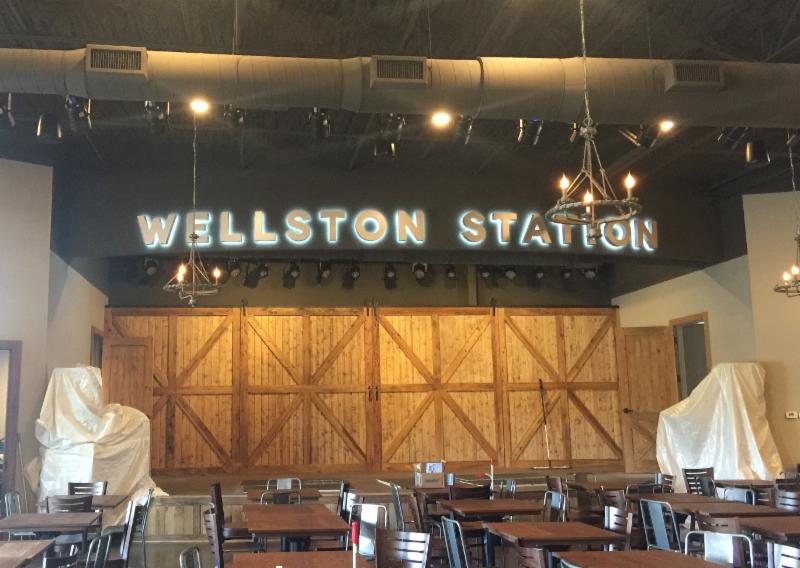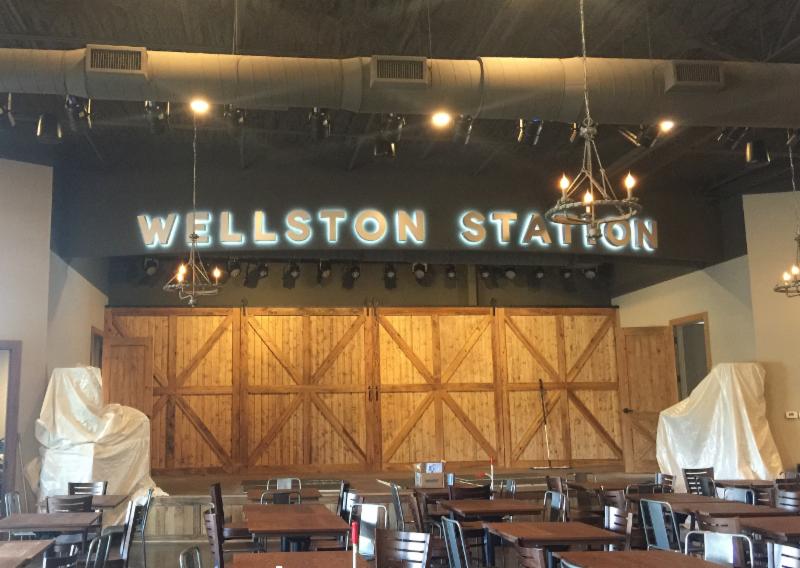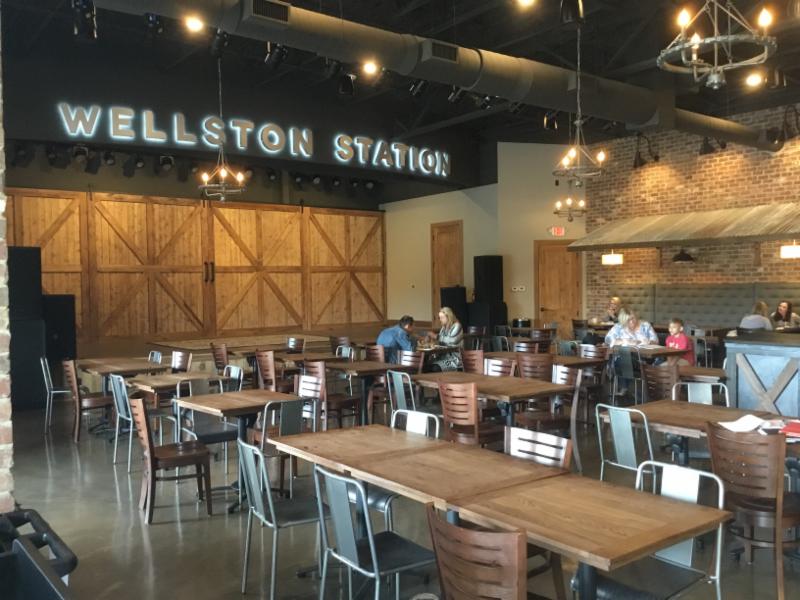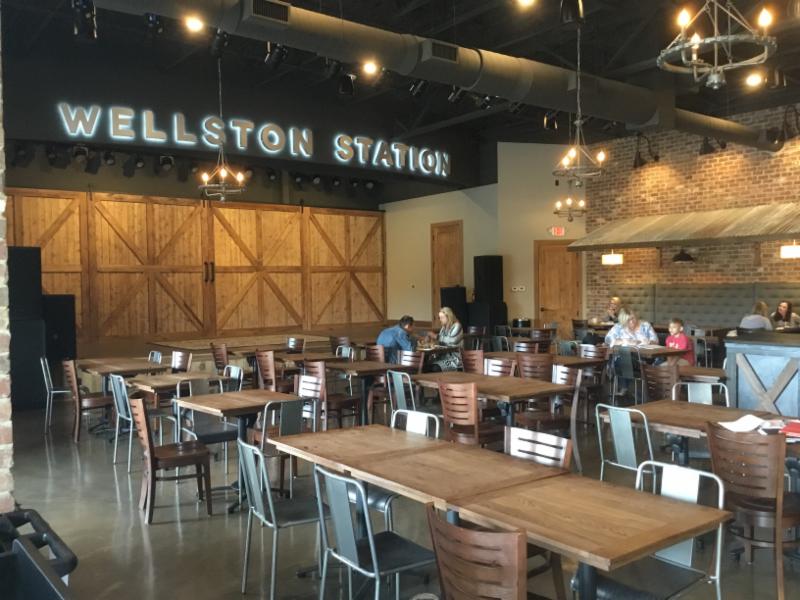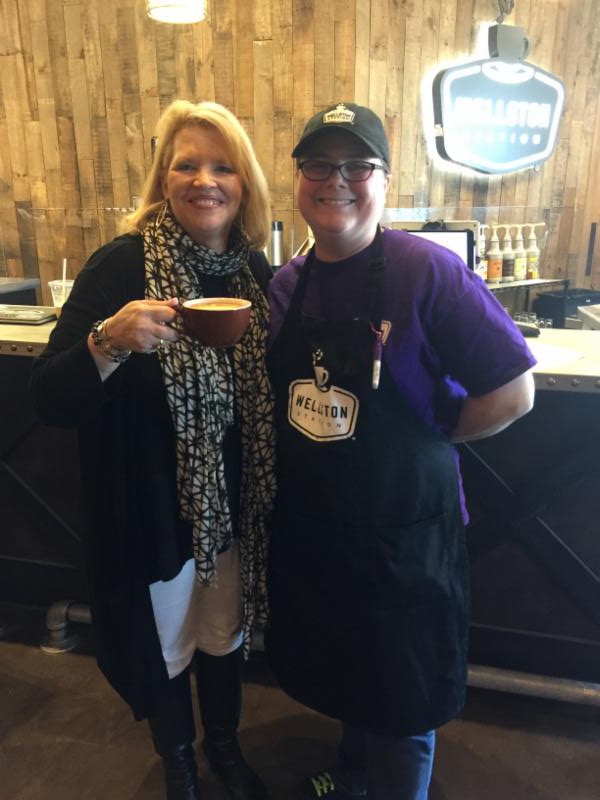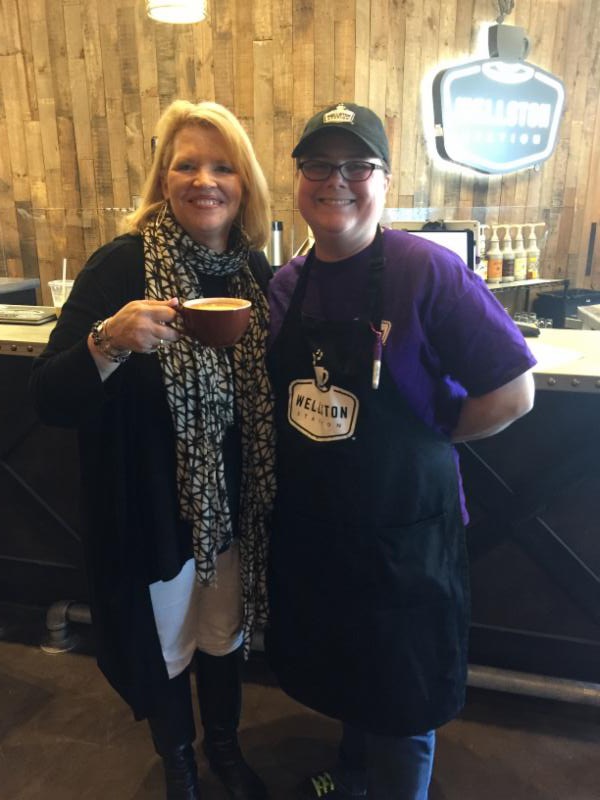 Co-owner, Connie Rollyson and I celebrate just before opening night.
Cheers to the new Wellston Station.  Y'all check it out!
---
BREAKING NEWS
VALERIE GARETT & ASSOCIATES SELECTED FOR HISTORIC MACON FOUNDATION'S 2017 SHOW HOME PORTER HOUSE ON THE CAMPUS OF WESLYAN COLLEGE
We are thrilled to have been tapped for this prestigious honor.  And, best of all, we are designing the kitchen.  Join us for Design Wine and Dine,June 15th thru June 25th.  More to come so follow the progress on our Facebook page.  Thank you, Historic Macon Foundation.
---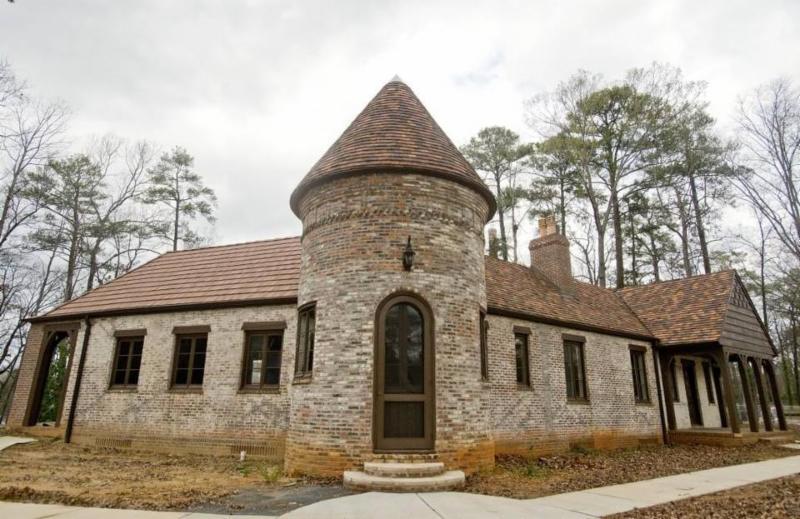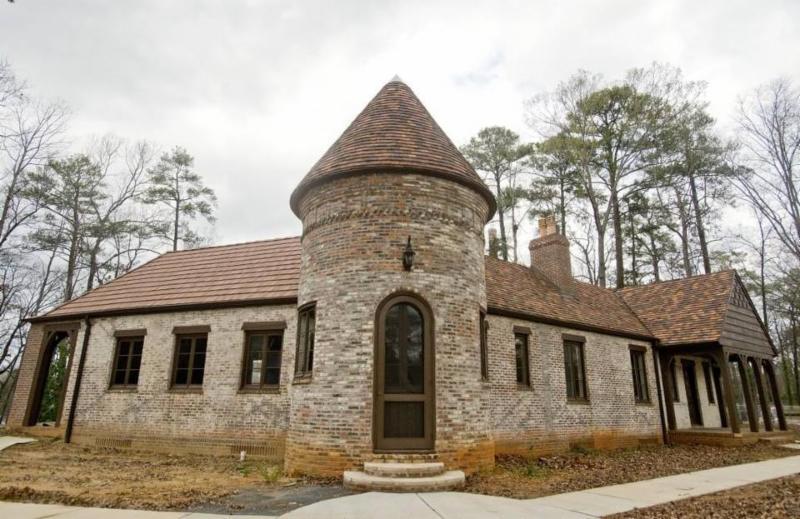 ---