Renderings brought to life
A few months ago, I shared some drawing, mood boards and "before" photos of a master bedroom project we were designing. I am so pleased to be able to show you the finished space so you can see, as we and the homeowners have, the amazing transformation that took place.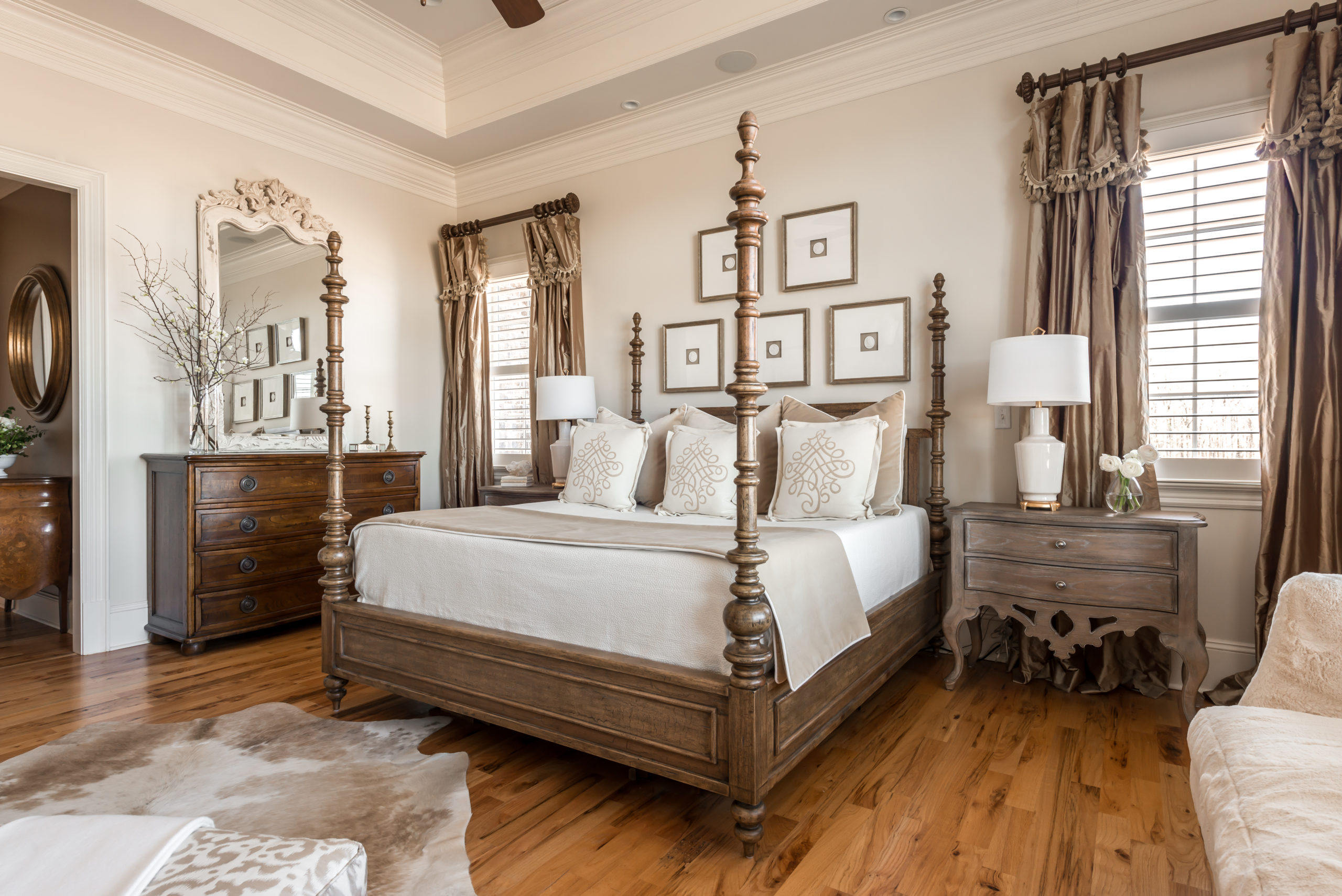 We are delighted to share a little Q&A from, Kelley and Rick Freeman, as they share their thoughts about the project from the client's point-of-view. See what they had to say below.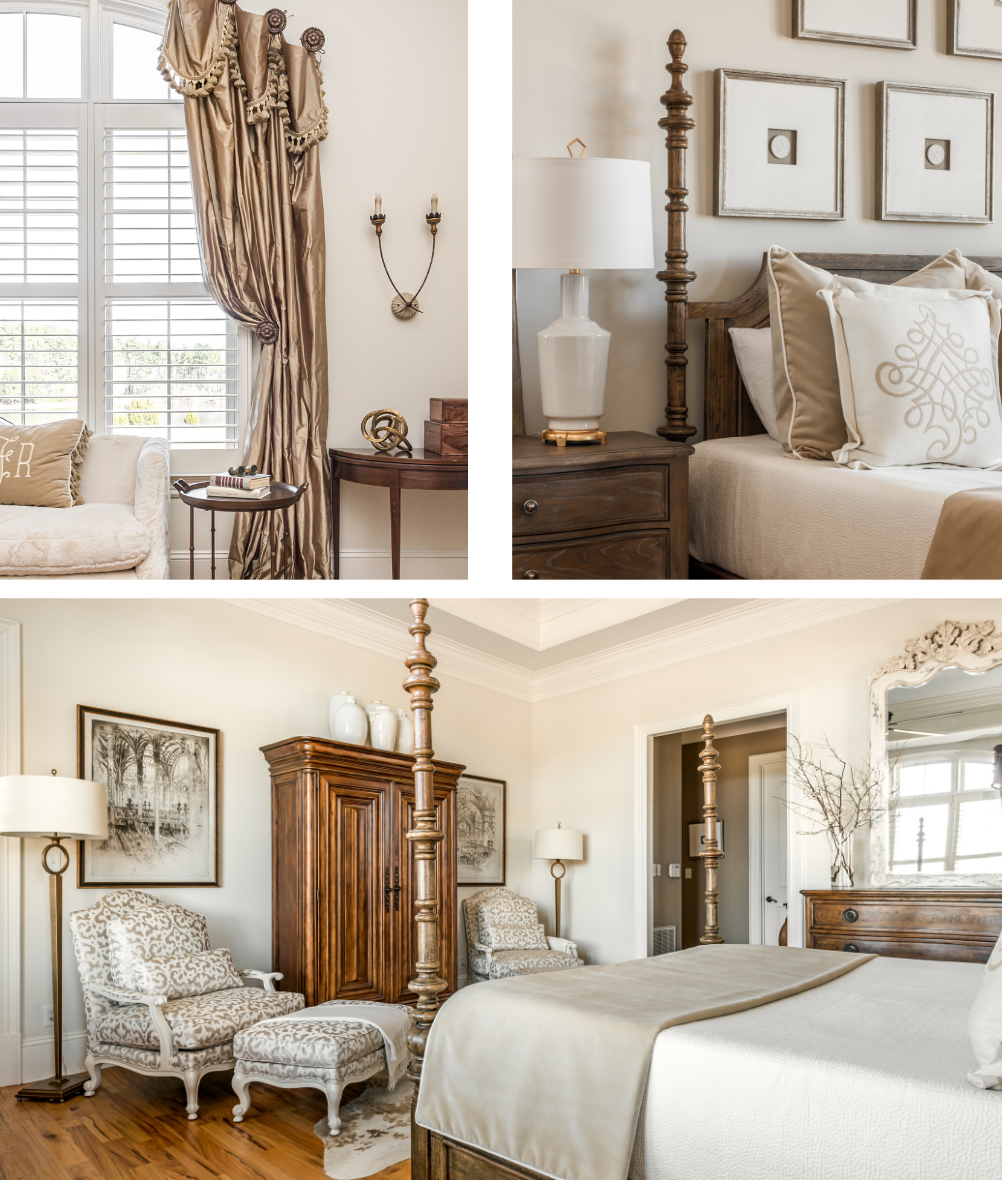 VGID: What was it you wanted to accomplish with this project?
K&R: I wanted to create a space that I knew I could not get on my own. It started with a desire to restyle my master bedroom and then rolled into many other rooms in my home.
VGID: What surprised you about the design and implementation process?
K&R:It takes time to pull together beautiful spaces. Valerie talked about layering the space and I didn't really understand that at first. Once that first layer was complete, we would move to the next layer. It is truly a process she guides you through to create a space that is beautiful and lasting.
VGID: Does the space look and function the way you expected?
K&R: It has more than met my expectations. I always felt it was just thrown together before, but that it deserved so much more because it was our special place- a room that Rick and I start each day in and retire to each night. It is truly exquisite and makes me smile each morning when I start my day.
VGID: Any words of wisdom for friends, family or others considering remodeling?
K&R: I think the two most important things I would pass along are being open and patient. Valerie proposed a few things I was hesitant about, but now I love and they are perfect. I would say trust her instincts and know that she's a professional that has a great eye for color, furnishings, fabrics, texture, etc. and how to pull it together. Then be patient. The design process, if done right, doesn't happen overnight. It is a process of selection and layering for each room. A final comment is how much I have enjoyed the process. My home is very comfortable, yet beautiful. Valerie has a way to guide her clients on selections without the client having to give up their particular style.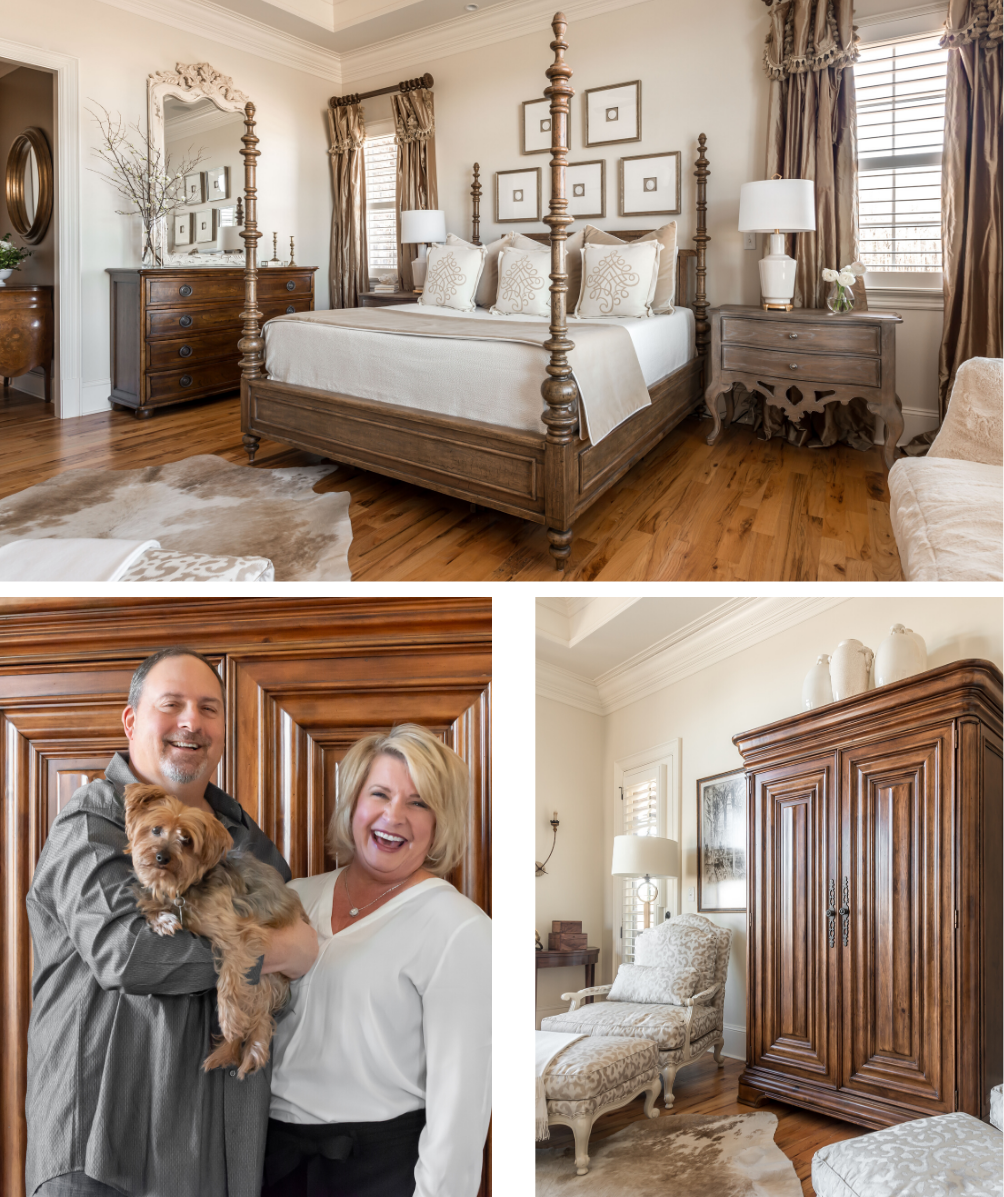 Every day we are grateful for our wonderful clients and the projects they entrust to us. We know it can be daunting to give one of your most prized possessions, your home, over to someone else, even when you believe wholeheartedly in the designer and project. Thank you Kelley and Rick, your trust, collaboration, patience and laughter made this process a joy and the finished project even more thrilling.