Well, the Porter Designer Showhouse has come to a close and the response was overwhelming.  Here are a few highlights of our 'Tiny Kitchen'.
We were blessed to be able to participate and support Historic Macon as well as being able to, literally, give a well-designed, brand-new kitchen to Wesleyan College's Historic Porter House which will be something lasting that they can enjoy and use for years to come. Special thanks to Dawn Nash with Wesleyan College and Sabrina Cox, Emily Hopkins and the whole Historic Macon team who were truly wonderful to work with.
I am big on thank-yous and we were truly blown away by the support of so many vendors and contractors for this project.  We truly couldn't have done it without you!  Thanks from the bottom of our heart.
This is how it all began.  With historic features, too-small appliances and uninspired lighting. Working with a limited footprint takes an abundance of creativity and innovation.  We put big effort into this tiny space and we are so pleased with the results.
Kitchen photos below courtesy of Robin Gatti Photography.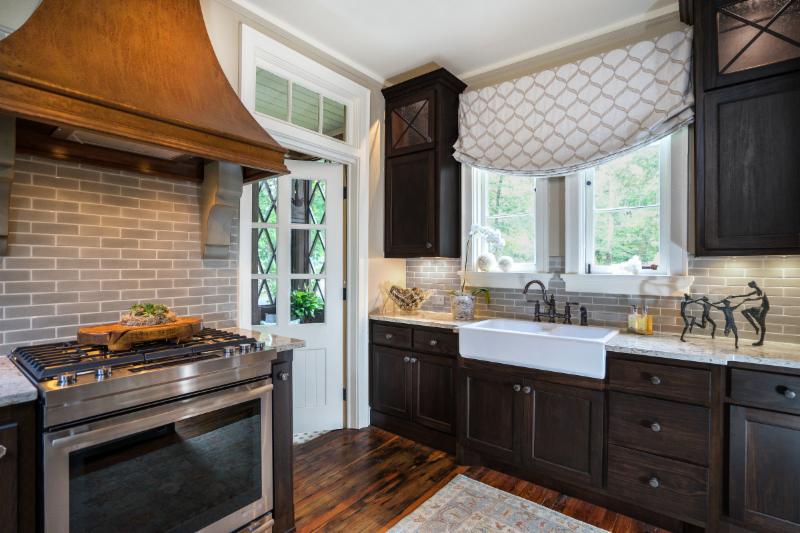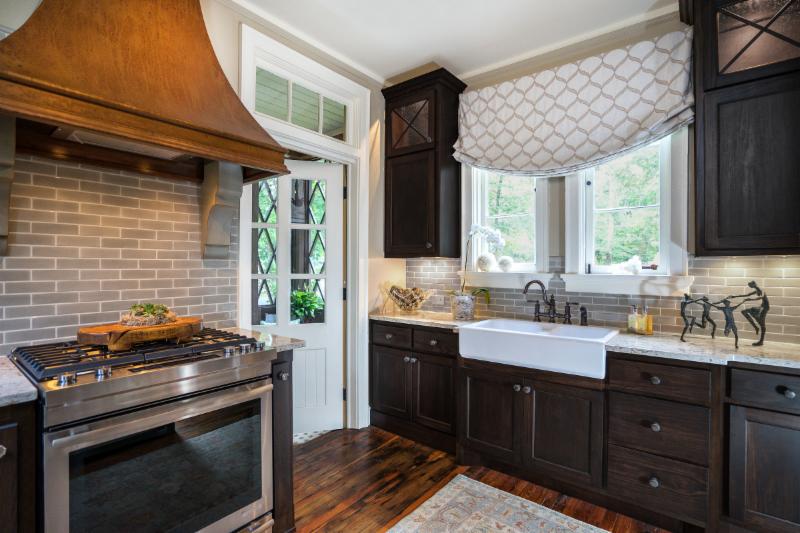 My biggest thank you is to James Krysak with Blueprint Design Build who handled all the construction and project management for this project. James, you are amazing!!  You always go above and beyond on every project and you're a joy to work with.  Thank you for your expertise and the many hours you gave.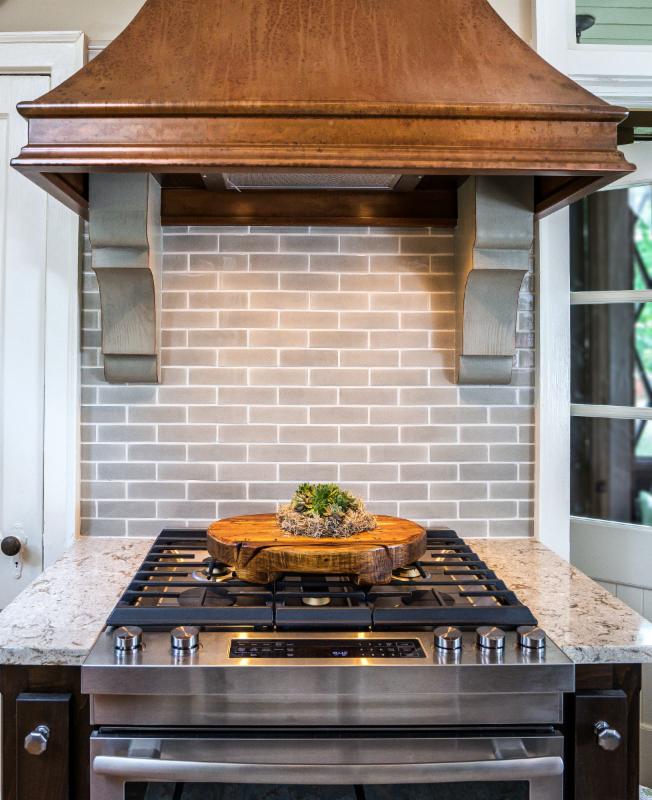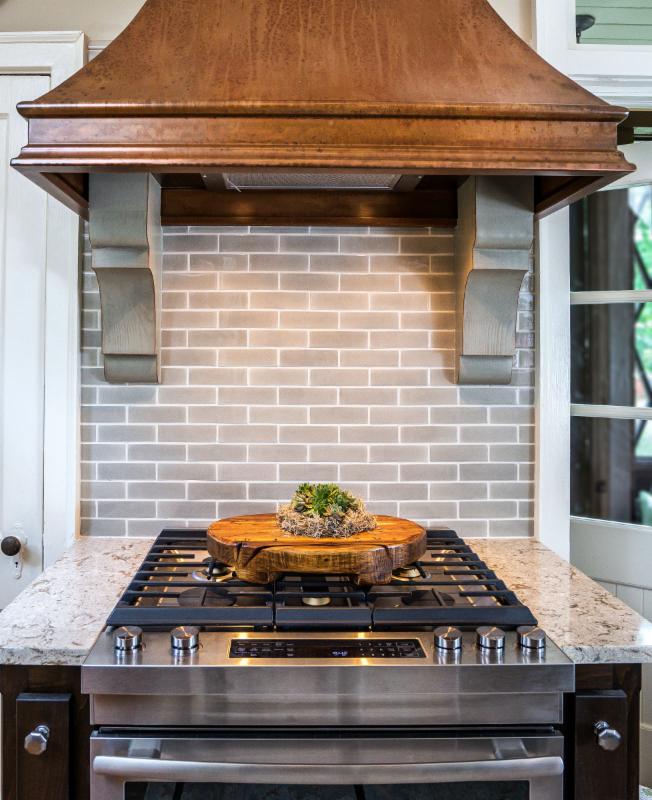 And to Builder Sales who donated all the Jenn-Air appliances.  Lee Stephens is always fabulous to work with whenever you are in the market for new appliances.
Forsyth Cabinets donated the cabinetry.  Tim Andrews and his team always do an excellent job.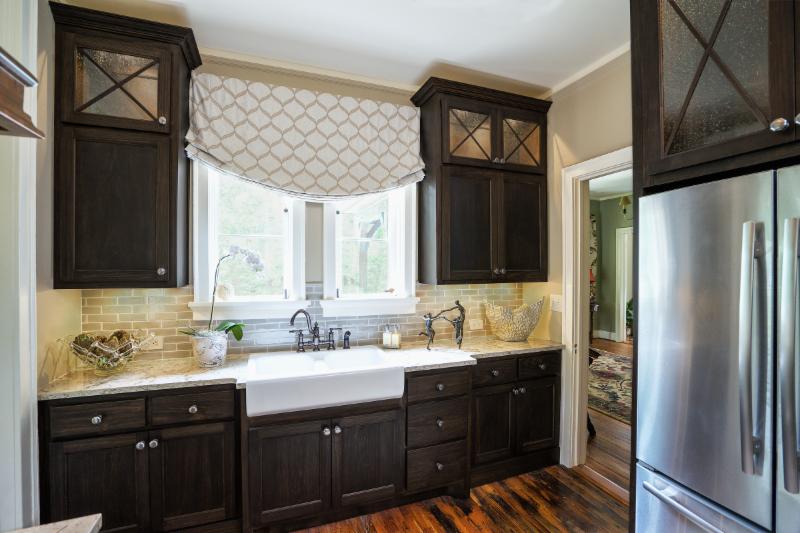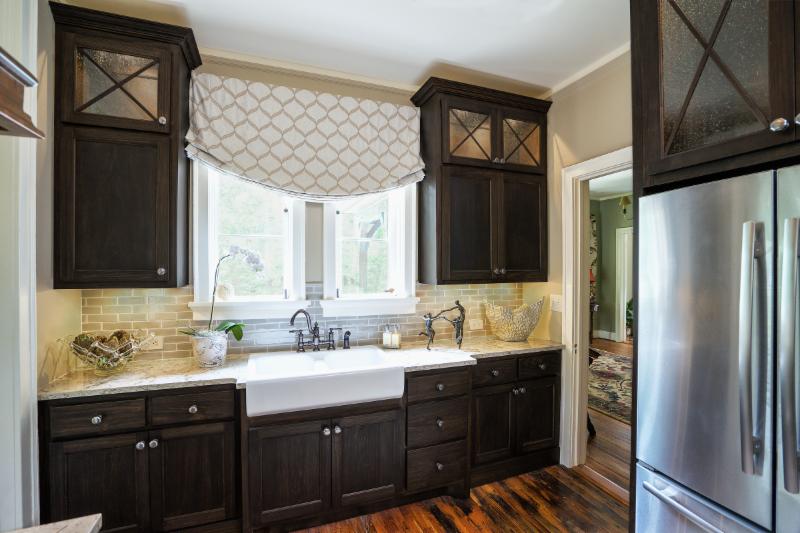 Cambria was the first to agree to donate, giving all the beautiful quartz countertops.
Rhombus Stonecrafters gave us the complete fabrication.
Roxanne Williams at Ferguson, thank you for the lovely Moen faucet.
And, from Lowe Lighting, the Hinkley chandelier and all the cabinet lighting.
Ocmulgee Arts donated the stunning abstract by Atlanta artist, Curtis.
Creter's and Previews provided all the accessories.
Leigh Lloyd did the finish on the corbels.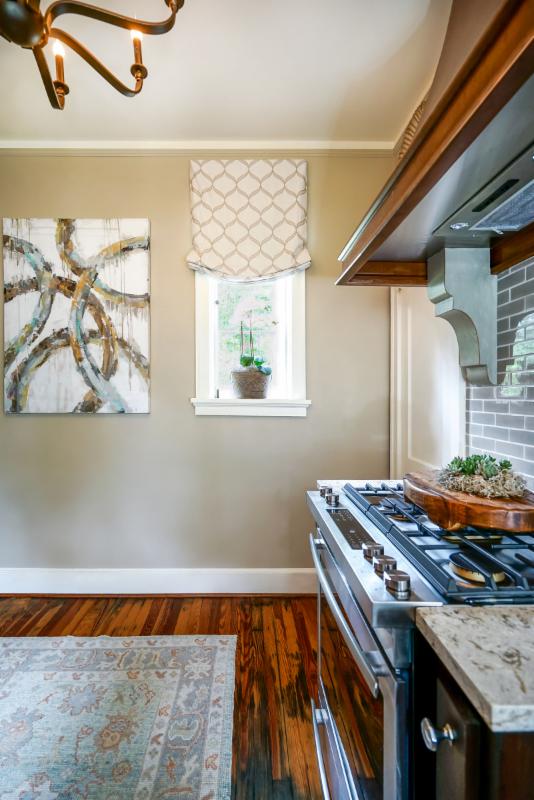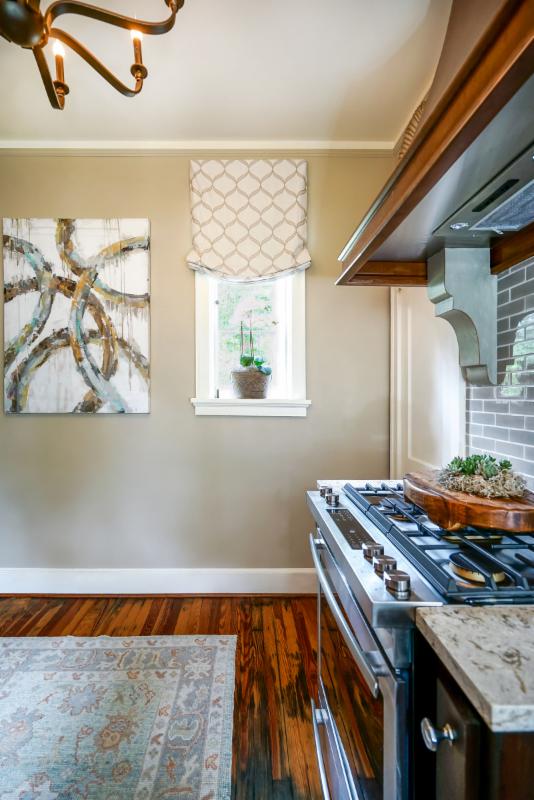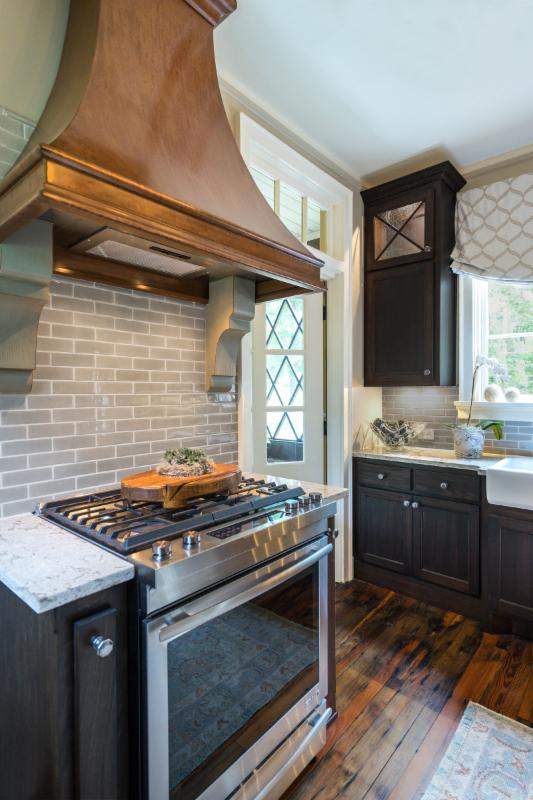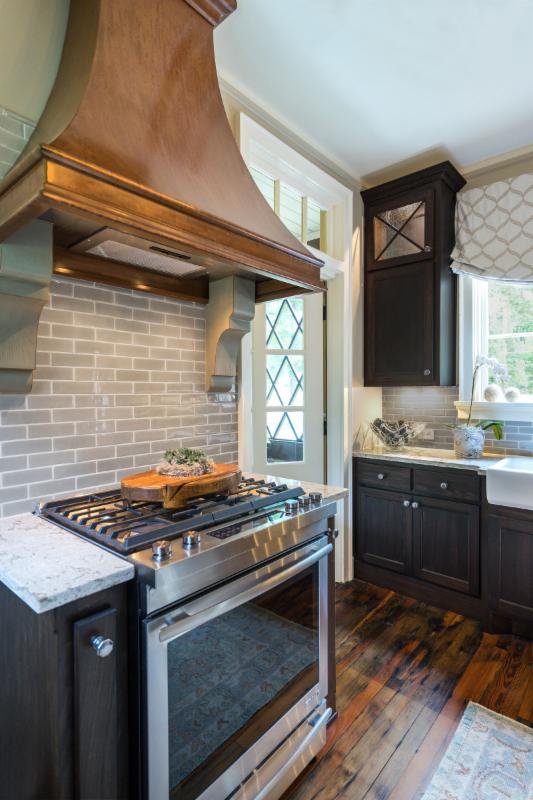 The beautiful copper hood was done by David Hadid with Specialty Copper. 
The glazed subway tiles are from Traditions in Tile and the soft roman shades were made by Jasmine with House of Lo.
It takes a small army on every deign project and we are so fortunate to work with the best.
Last but by no means least is a huge thank you to my own wonderful team.  Unknown to most, but the week of the Porter House opening I had a death in the family and was away in Oregon for several days. Richa and Sally made it happen and Richa, you did a stunning job on accessorizing.
Now for those who are curious as to who won the $100 Creter's gift card. We had such overwhelming participation we decided to award two! The winners are….Ashley Sentell and Michelle Allen.  Congratulations to you both.
And thanks again to all of you who visited the Porter House.  It was a fabulous experience.
---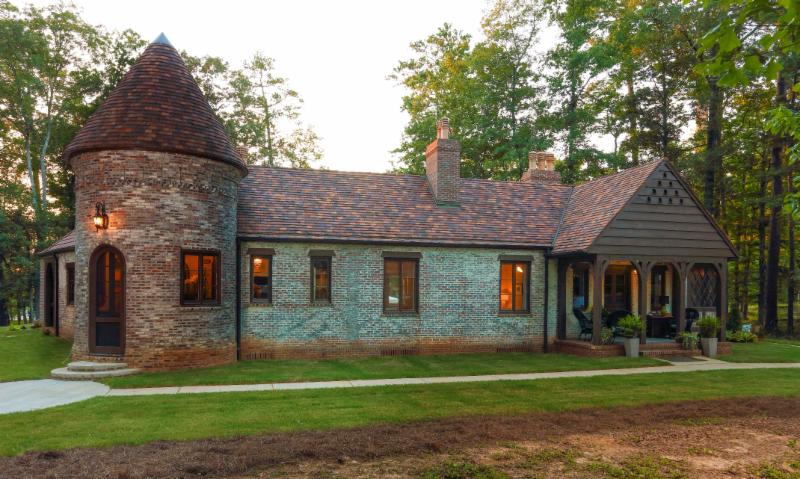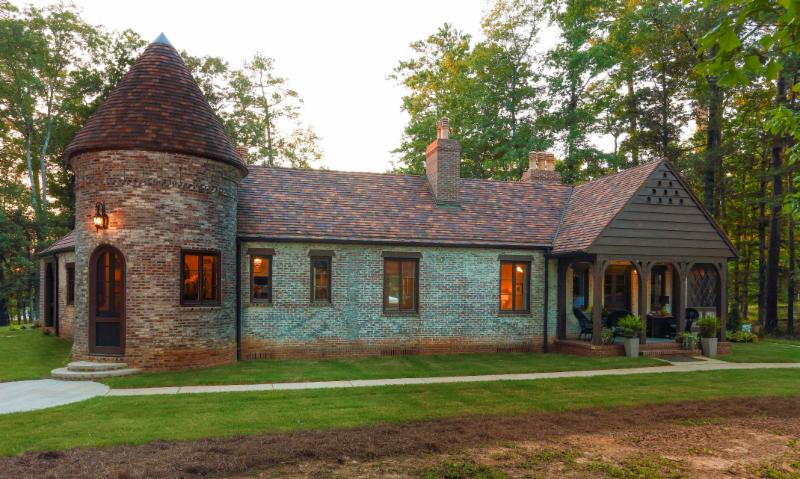 ---