A ONE WOMAN SHOW
Thursday, May 5, 2016
Reception
Time: 5pm-8pm
Place: Ocmulgee Arts, Inc
2242 Ingleside Ave, Macon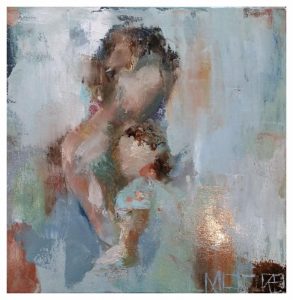 For so long, I've admired the artwork of award winning, Georgia artist Lisa Moore.  Her work is impressionistic and abstract, and the results are beautiful and evocative.
And so it is with great excitement that I invite you to join me at her Opening Reception on Thursday, May 5 at Ocmulgee Arts. Featuring a large collection of landscapes and figures, barns and horses, these places that are so familiar are now seen in an entirely new way thanks to Lisa Moore's soulful interpretations and captivating use of color.  Please come out and see for yourself, and if her pieces speak to you as they do me, and you see them in your home, just mention Valerie Garrett Interior Design. You'll not only get a 10% discount off any art you purchase, we'll also match it with a 10% donation to Project Giving, a local charity helping families in medical crisis.  Hope to see you there!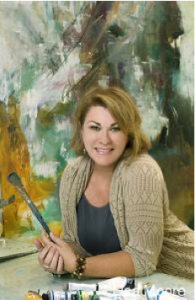 Award winning artist Lisa Upchurch Moore was born and raised in Northwest Georgia. Surrounded by artists, educators and free thinkers, Lisa was taught to look at the world in a way that enabled her to appreciate the beauty and wonder that surrounds all of us. That open way of thinking and seeing led Lisa to develop the skill of creativity that took her through sixteen years in the corporate world as an organizational development and design specialist. In short, her personal and work life passionately led her to a career as a professional artist.
Currently Lisa's creative progression is influenced by the emotions of everyday life. Lisa creates paintings that evoke a sense of the familiar. Her soulful renditions of everyday subjects help the viewer transcend to another place and time. Lisa's work has been described as romantic, sensuous and poetic. A gifted colorist, she paints exceptional figures, children and rural settings. Lisa's work is instinctive and brings to life the underlying theme of the beauty that exists in our lives.