In late August, Valerie Garrett & Associates had the wonderful opportunity to be the special guests of the folks at Marvin Windows and Doors and our fabulous trade sales representative, Frank Ferrer of AVI|Architectural Visions, Inc.
Frank coordinated the "all ladies trip" with architects, designers and builders from around the middle GA area.  He was the perfect host throughout the trip.
We had an amazing time from beginning to end.  We are pleased to share just a little bit of our design field trip with you.  Enjoy!
Valerie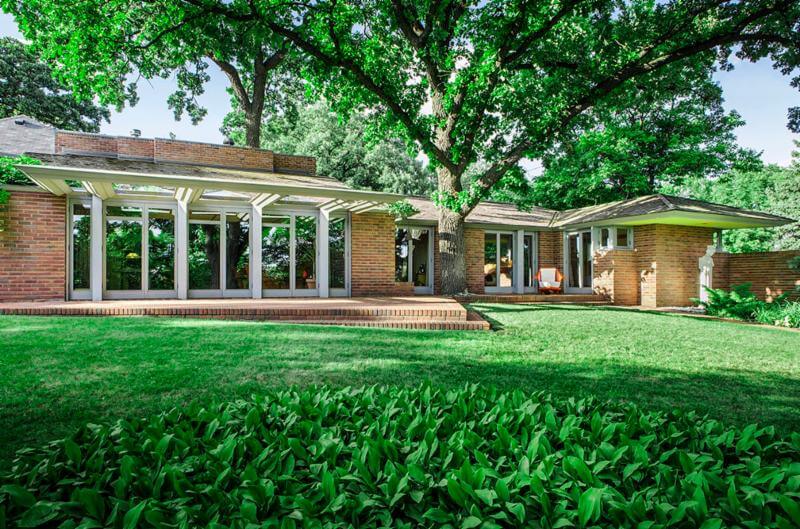 THE WILLEY HOUSE, BUILT BY FRANK LLOYD WRIGHT, 1934
"Once topping the list of Minnesota's 10 Most Endangered, the  Willey House was saved in 2002 by the current preservation-minded owners who undertook a 5 ½ year historical restoration.  The owners, Steve Sikora and Lynette Erickson-Sikora, faithfully recaptured the original features of the building while also completing countless, unexecuted elements of Wright's original, comprehensive design scheme for the house."
Content and house photo courtesy of
– The Malcomb Willey House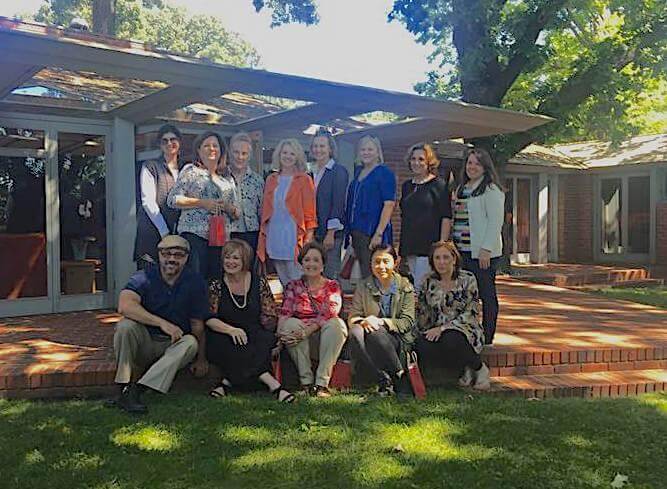 Our group outside the Willey House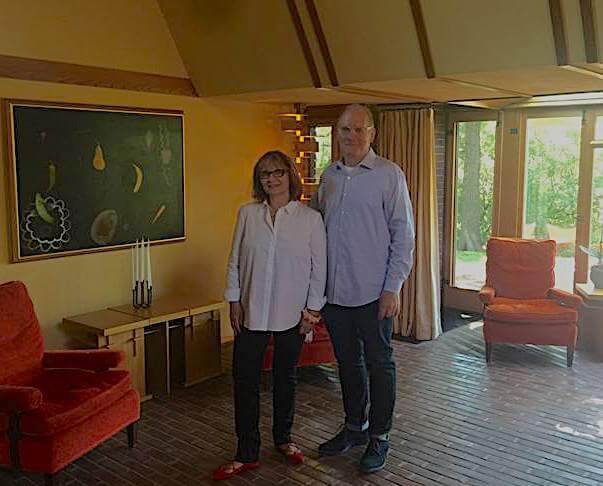 our tour guides, Willey House homeowners, Steve and Lynette!
Through the years, Minneapolis has been a hotbed of innovative architecture and design.  As part of our visit, we had a tour of many of these amazing structures, with ample historical and architectural references covered by our guide, Gordon.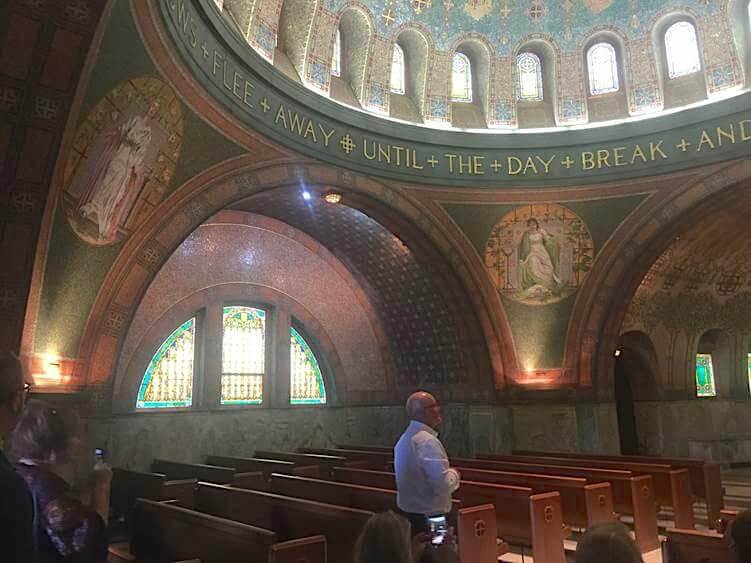 Our tour guide, Gordon showing us a beautiful cathedral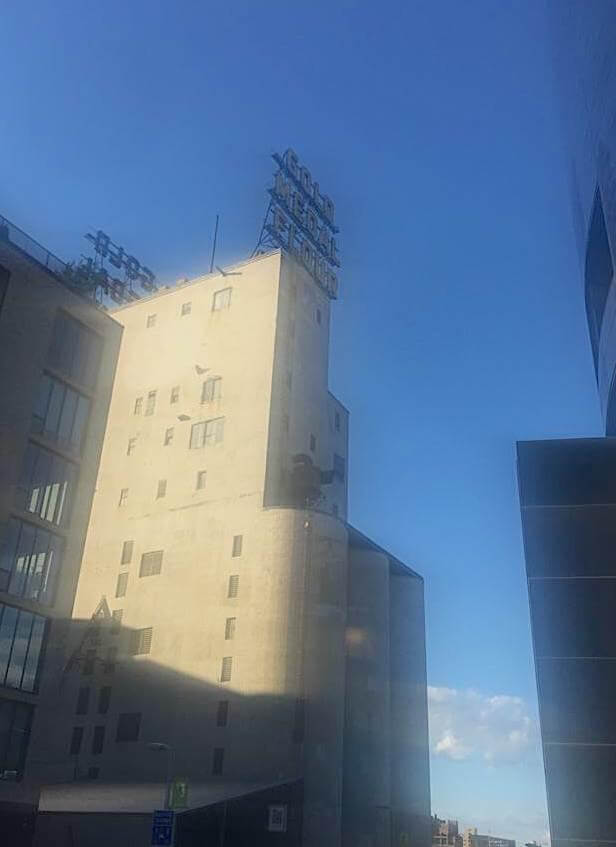 the original Gold Medal Flour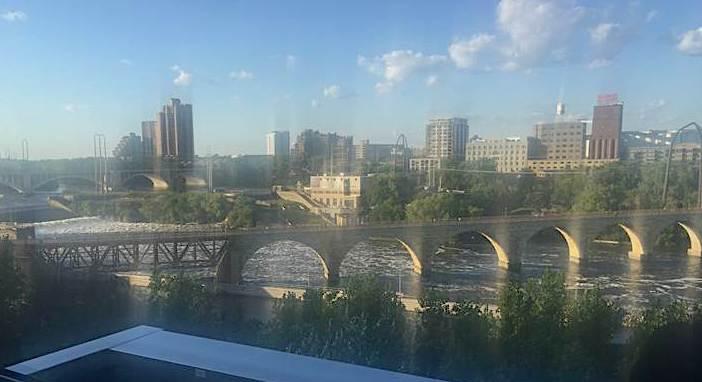 the majestic Mississippi River that runs through downtown Minneapolis
---
EXTENSIVE TRAINING SESSIONS WITH MARVIN WINDOWS AND DOORS
A privately owned family company now headed by the fourth generation, Marvin Windows and Doors ® is located in War Road, Minnesota, near the Canadian border.  Our trainer, April, was phenomenal in her breadth of knowledge and her ability to break complex information down into understandable and relatable bits.  Plus, she knew how to keep us laughing.

Marvin windows are definitely not just any other window. The R&D, engineering, construction and design are the finest available. 
---
UNEXPECTED TREATS
One of the Marvin family members has an amazing collection of vintage and rare cars (97 to be exact).
---
MY TWO FAVORITES?
One of President Franklin D. Roosevelt's cars (above).  I got to sit where the president sat!
And, on the other end of the spectrum, a pink cadillac from the TV show,Happy Days (below).  Remember the Fonz cruising?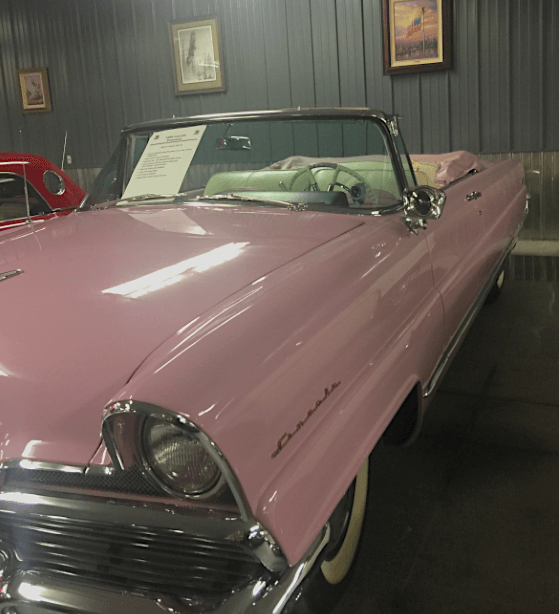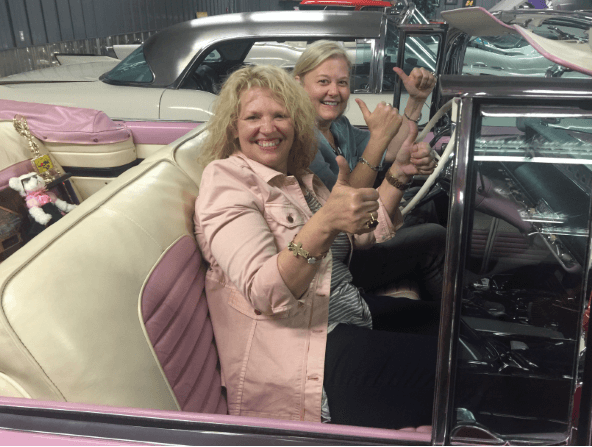 It was a fantastic learning experience and a wonderful excursion for Richa and me.  Thanks again to Frank Ferrer and EVERYONE at Marvin Windows and Doors.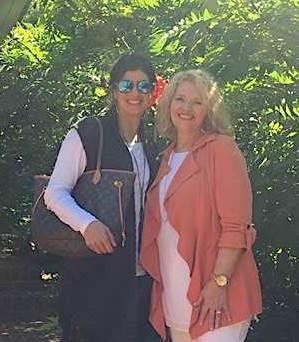 Valerie (right) and Richa (left) enjoying the Minneapolis design tour.