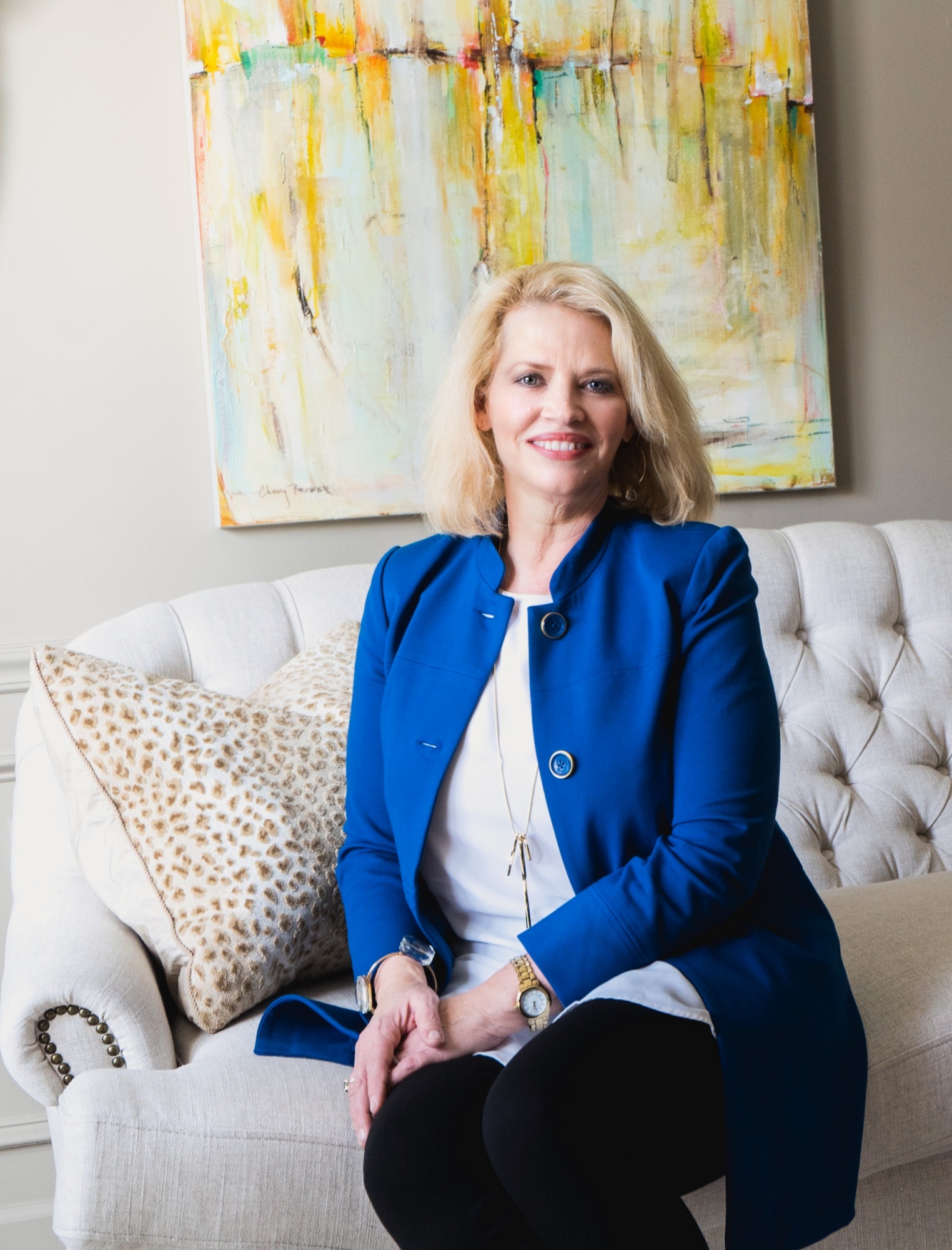 Awards and Accreditations
Associate ASID
Better Business Bureau
Best of the Best, Macon Telegraph, 2016
Philanthropy
Historic Macon Foundation
Kitchen Designer, Wesleyan College Porter House Kitchen
Georgia Trust for Historic Preservation
Valerie Garrett
Principal and Lead Designer
Providing residential and commercial design services across the Southeast for more than 25 years, Valerie Garrett creates interiors of impeccable taste and modern elegance with a refined aesthetic. The results are beautiful, gracious, personal and timeless.
Valerie believes that our homes and workspaces are tangible extensions of who we are and what we value. Known for her highly engaging and individualized attention to her clients, she seeks to bring their desires, interests and preferences to life through the creation of personalized expressions of beauty. Blending traditional and transitional styles, her designs create sophisticated spaces that come alive through the easy connections that they foster:  stylish and understated, quiet and tasteful.  Her signature modern elegance style rejects trend for a fresh take on timelessness.
Having designed countless residences, multiple office spaces—including the corporate offices for an international Fortune 500 company—and lively hospitality venues, Valerie has been named one of Georgia's Top 100 Designers and has received numerous awards for her designs and her concierge-level client service. She has been named Best of Houzz three times and named by the Macon Telegraph as a Best of the Best for 2016. Her mantra, every last detail, means that each project is brought to life with a commitment to provide the very best service possible for her clients.
Valerie is a member of Historic Macon Foundation as well as the Georgia Trust for Historic Preservation. Most recently she was privileged to design the kitchen for the 2017 Historic Macon Showhouse, the Porter House at Wesleyan College.  She is an associate ASID member. She and her husband reside in Macon where they raised their four daughters and now welcome their two (soon to be three) grandchildren.
"Valerie Garrett's designs are timeless and elegant, and her ability to blend both traditional and contemporary elements makes her one of the most sought out designers in our area.  Working with Valerie has been a wonderful experience and we are thrilled with the results she achieved.  Friends, family and guests are all amazed at the transformation of our home."

– The Rowlands
Sally Backus
Office Manager
Some people just know how to handle every task that comes before them. Sally is certainly one of those people. Known in the office as "the glue", Sally oversees business management, expediting, and vendor relationships. She is devoted to making sure every client is a delighted client and every interaction is a memorable one.
Sally and her family reside in Macon.

Michelle Garcia
Client Relations and Marketing Director
The newest VGID team member, Michelle Garcia, manages client relations and our company marketing programs. Michelle spent four years studying abroad. Upon her return, she took the marketing reins for Crafted Westside, a leading arts boutique in Atlanta. She, her husband Max and their son, Zeke, live in Decatur.
Porter House, Wesleyan College
Macon, Georgia