A glimpse inside the 2020 Southeastern Designer Showhouse
I fell in love with the world of design over three decades ago, and am still in love. Design inspires me, delights my eyes and elevates my life.
I have always found inspiration from beautiful interiors designed by others, it's what first started this love affair. And one of my favorite places to find inspirational design has been the Southeastern Designer Showhouse.
While we have all been a little more sequestered recently, working virtually, having zoom meetings, and minimizing trips out and about… When the 2020 Southeastern Designer Showhouse announced its rescheduled dates (originally planned for April) I took the opportunity to take our VGID team to have some fun and be inspired. And inspiring it was. There was so much talent and creativity from room to room. We could have walked the house a few times over and still found new details to savor. The architect, Linda MacArthur, did an exceptional job taking the existing home and creating a beautiful modern home. All 11,000 square feet was full of beautifully designed spaces, but there were certain rooms that stood out as truly masterful design .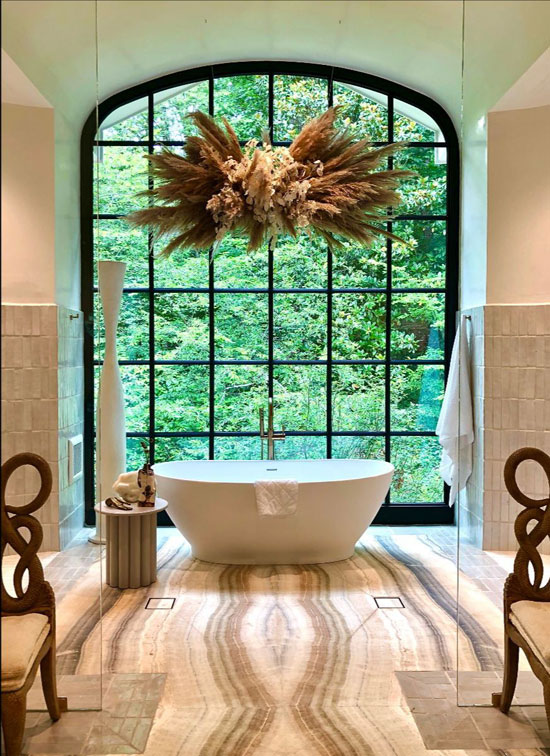 The Master Bathroom
The master bath was simply exquisite. From the book-matched onyx floors to the sculptural pedestal tub and the magnificent view, to the beautiful symmetry and function of the his and her showers and vanities. We found ourselves completely enveloped and not wanting to leave. Cydney Mitchell, designed such an exceptional, luxurious space.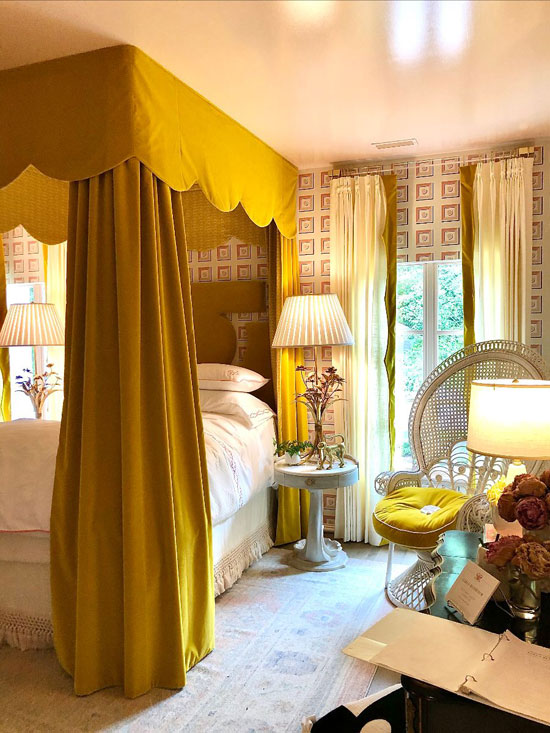 The Girl's Room
What a delight, and talk about pattern play, this bedroom by Brittany Cason Interior Design was just too much fun! There was no detail left to your imagination. The lush velvet canopy paired with the layered art (ingenious), and the retro-inspired wallpaper, never mind all-around vintage accents, this sophisticated yet quirky room was full of life!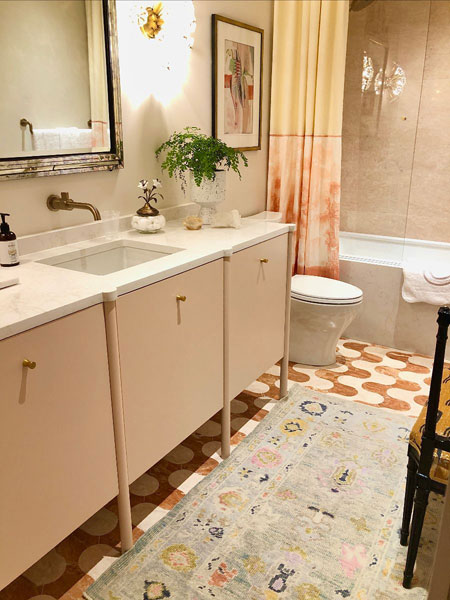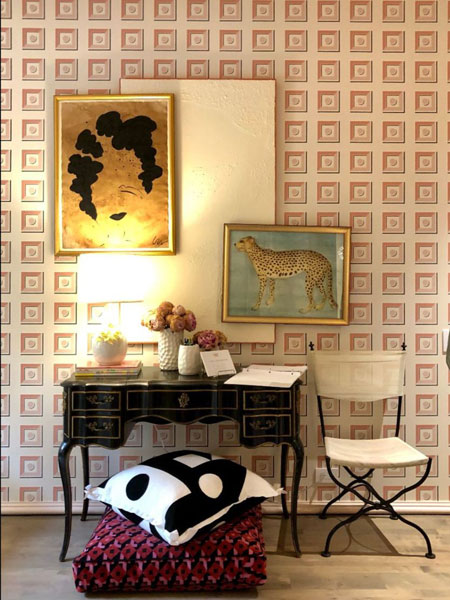 The Guest Room
BOLD and BEAUTIFUL describes this room to a T. Designer, Jared Hughes, is an exceptional talent. The hand painted landscape mural with those rich colors wrapped on all four walls was simply brilliant. There was such a sophisticated mix of details and layers in this room from the vintage iron bed to the fabrics and furnishings. I loved the play of masculine with just a touch of feminine in the window treatments, the beautiful silk micro pleated ruffle was just the right touch.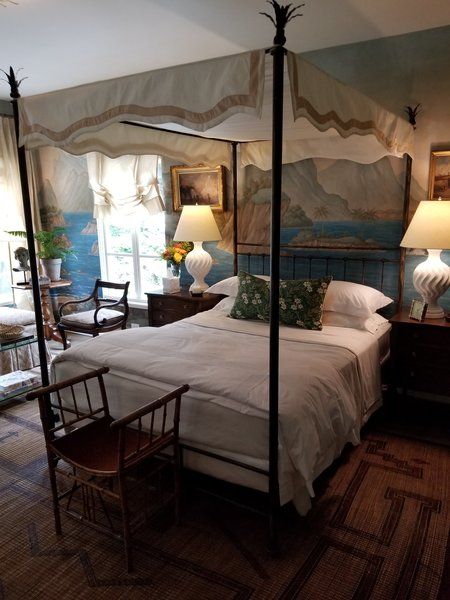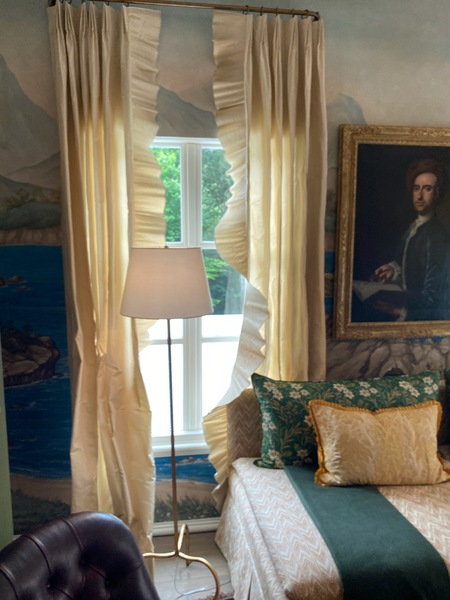 There were many more noteworthy designers and details, these were only a few of the highlights. THANK YOU to all these talented designers for your inspiration, your talent and for making it happen in the midst of a pandemic no less. It was a pure delight, and water for these thirsty souls. We came out of our virtual world and drank in the beauty of your design.
THANK YOU to Atlanta Homes and Lifestyles for not cancelling. There was so much talent and beauty to be appreciated, it would have been a real loss.
Now, to leave you with one last favorite space, the lap pool. We hope you feel as serene glimpsing it as we did experiencing it. Lined with beautiful blooming hydrangea bushes and stone path on one side, with private woods on the other. We could swim laps and relax in those hammocks all day.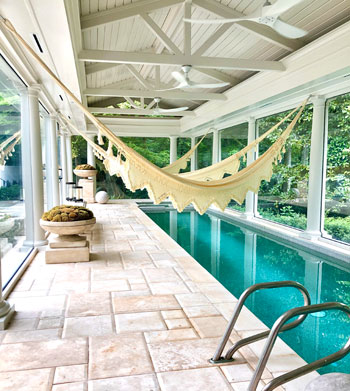 Wishing everyone a healthy and prosperous 2nd half of 2020!